We are open again! Welcome!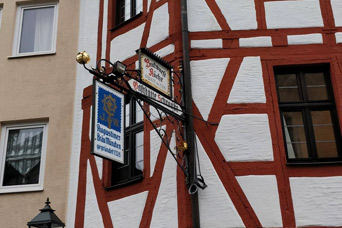 Our rustic restaurant in the picturesque half-timbered house with beer garden offers Schäufele and other Franconian delicacies.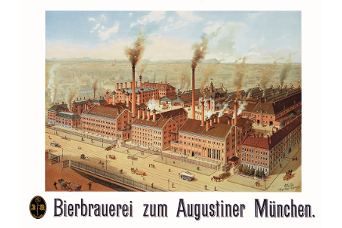 you can enjoy Franconian-Bavarian cuisine with the wonderful Munich Augustiner beer. Also in the new Brunnenstüberl with fountain view (16th century) in the basement.
The old city of Nuremberg is situated within the, still visible, fortifications, and it is divided into two parts by the river Pegnitz. Sebald is the name of the northern part, which is located at the foot of the castle, and the area south of the river is called Lorenz. During the reign of the Salier in the 11th century, the construction of the castle started and it became a base for the rulers. During the time of the Staufer in the 12th century, the castle was extended and a so-called burgus (fort), the core of a settlement, developed below the sandstone ridge which mainly covered the areas of Sebald and Egidien. The main main route through the town was the link from the Innere Laufer Gasse via the Theresienstraße and the Albrecht-Dürer- Platz up to the Tiergärtnertor, which was the main gate in the North West area of Nuremberg. In the late 13th century, it provided direct access to the trading routes to Würzburg and Frankfurt via Erlangen and Bamberg.
In the year 1632 a restaurant named "Zur Schranke" was first documented, and it was located opposite the Tiergärtnertor and East of the Albrecht Dürer House, on the plot of Tiergärtnertor 3.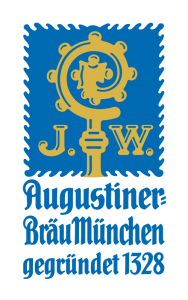 The Augustiner Brewery Munich is the oldest brewery in the heart of Munich. Since 1328, the brewery aspires to produce beer of the highest quality. Brew masters decide, together with the local farmers, the cultivation of exquisite types of rye, which are then turned into malt in a malt-house owned by the brewery. High quality hops from the Hallertau guarantee a unique taste. In accordance with the Bavarian beer 'purity requirements', the reliable traditional brewing methods - together with a long and gentle ripening process - allow the beer enough time to develop its unique character.  We only produce selected types of beer, which are described in detail on the central pages of the menu. Our focus is on tradition; that is why we invest in our brewery owned restaurants and continue serving our beer from wooden barrels at the Octoberfest.